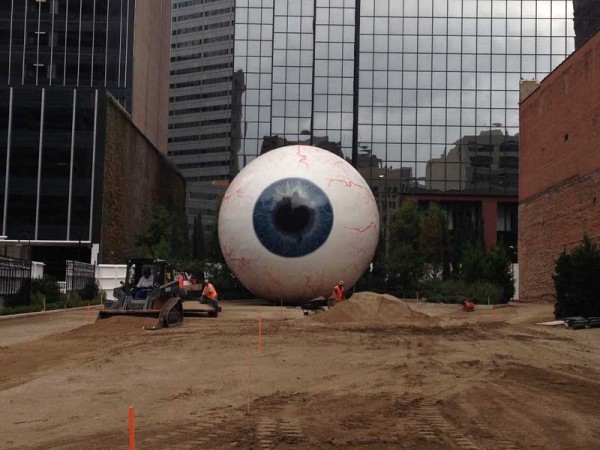 DALLAS, Nov 26, 2013/ — Not a store window but I just have to put it here. I am calling this the "Dallas Eye" because quite frankly, I don't even understand why there is an eye in the heart of downtown Dallas between Main Street, Elm, Akard and St. Paul. Those are the four streets surrounding it.
Quick history lesson – there used to be a 10 storey building here until about a year ago. It was taken down slowly and the eye is sitting where the old building was.
When I shot these photos, the workers are just beginning the landscaping. I did not see the eye being delivered or I would have taken pictures too. There is a Part 2 for the Dallas Eye, which is coming next week. I shot more photos after the landscaping was finished.
Location: Main Street, Dallas, TX
Date: October 28, 2013
Photo by Mari Davis