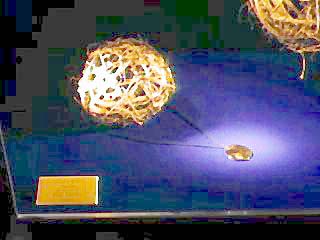 DALLAS, Jan 2, 2014/ — It has been 13 years since these photos were taken, and we refer this era as the 1990s. And on another note, it was also part of an Age of Innocence, being pre Sep 11. Yet, surprisingly, the style of store windows has not changed much since those days.
The Zanella and Polo Ralph Lauren store windows have sculpted head mannequins which are still being used in many store windows today. The pose and the look have not changed. These mannequins have been manufactured in the 1990s. Their poses are not as exuberant as the 1980s mannequins which are distinctive for that era. In fact, the same look of mannequins is still being used in Ralph Lauren windows today.
The Brioni and Express windows were using headless forms, which again, surprisingly are still being utilized the same way today.
The Tiffany store windows are timeless like always. It is relevant today as it was relevant 10 years ago, and I predict the presentation will remain relevant 10 years from now.
[MARI DAVIS]
Photos by FashionWindows