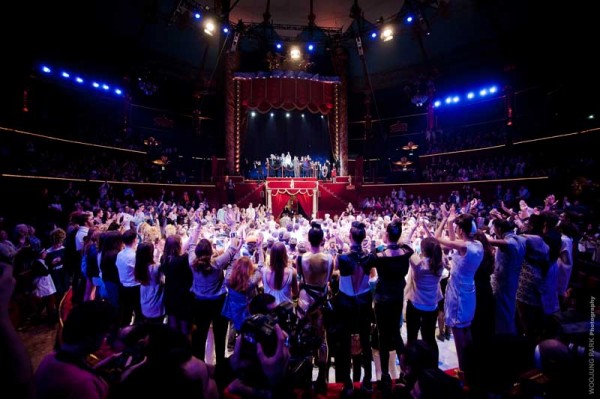 For the past 25 years, Atelier Chardon Savard has been developing its students' personality and creativity with specific tools.
The students will showcase their production on May 6, 2014 at the Cirque d'Hiver Bouglione in two distinct catwalks. This year, the school's runway shows should prove especially festive to mark the 25th anniversary of the fashion design school.
– At 7:30 p.m. the first show will bring together the best achievements by 1st, 2nd and 3rd year students lwho attended the "fashion design, moulding and seaming" course in 2013-2014 at the Atelier Chardon Savard Paris and Nantes schools.
– At 09:00 p.m. the second runway show will showcase the individual collections by fourth year students following the " Fashion Designer " course in 2013-2014.
The international jury gathered on this occasion willll also choose among the "Fashion Designers" , first at the end of the show, then at a showroom which will be held in early June, who will show their collection on the runway of Fide Fashion Weeks, in Singapore, in October 2014.
Students , teachers and Dominique Chardon Savard are extremely honored to welcome among members od the jury Dr. Frank Cintamani and Mrs. Emily Hwang -respectively President and Vice -President of ACF (Asian Couture Federation)- and, as President of the Jury and Patron of the Atelier Chardon savard 25th promotion, a living legend of fashion design , a Japanese incarnation of the creative spirit of Paris fashion , a personality beyond all borders : Mr. Kenzo Takada.
Personalities from Denmark , the United Arab Emirates, Singapore, Switzerland, Vietnam and France, fashion professionals, journalists and editors, the students' families and friends , the school's former graduates as well as unconditional fans of creative fashion are all joining in to celebrate the 25th anniversary of the Atelier Chardon Savard.