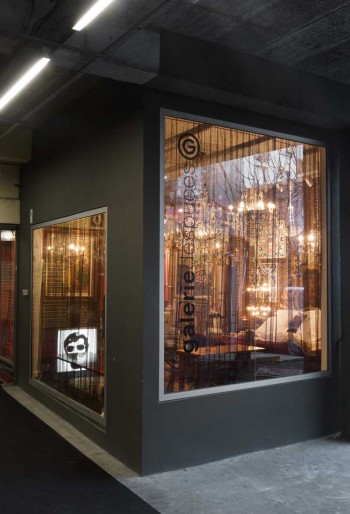 Paris is synonymous to haute couture, but did you know that it is also famous for Les Puces de Saint-Ouen, a flea market that covers 7 hectares (17 acres) that receive 120,000 to 180,000 visitors each weekend.
Fondly called Les Puces (The Fleas), it is also the largest antique market in the world and inside is Marché Paul Bert Serpette, host to 350 antique dealers who are all experts in their fields.
Famed interior designer Bambi Sloan is a frequent shopper at the booths at Marché Paul Bert Serpette. Known for decorating the The Harry's Social Club in London in 1999 and Hotel Saint-James in Paris three years ago, Bambi's impeccable taste is unimpeachable.
And currently until May, Bambi Sloan is exhibiting the rarest pieces she had found at Marché Paul Bert Serpette at the Galerie des Puces (Flea Market Gallery). Bambi has created an amazing universe, cheeky and elegant, mixing centuries and the finest pieces found in the market.