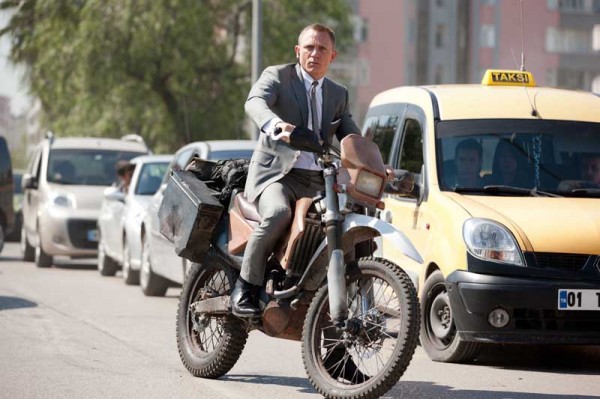 The London Film Museum and EON Productions announced on 3 March 2014 that the BOND IN MOTION exhibition, the largest official collection of original James Bond vehicles, will be on display for the first time in London from 21 March.
This exciting family exhibition will transform the entire London Film Museum space in Covent Garden and will allow Bond fans and members of the public to see the most up to date collection, including for the first time in the UK, the 1/3 scale model of Agusta Westland's AW101 helicopter used whilst filming 2012's Skyfall. BOND IN MOTION will also feature a wide range of vehicles, miniature models, action sequence boards, vehicle concept art and props from all of the James Bond films.
Iconic cars that have featured in the all action Bond vehicle chases will also be on display, including 'Wet Nellie' Lotus Esprit S1, from The Spy Who Loved Me, 1977, the Rolls-Royce Phantom III from Goldfinger, 1964 and the Aston Martin DB5 fromGoldenEye, 1995.
Tickets are now available from www.londonfilmmuseum.com and www.ticketmaster.co.uk