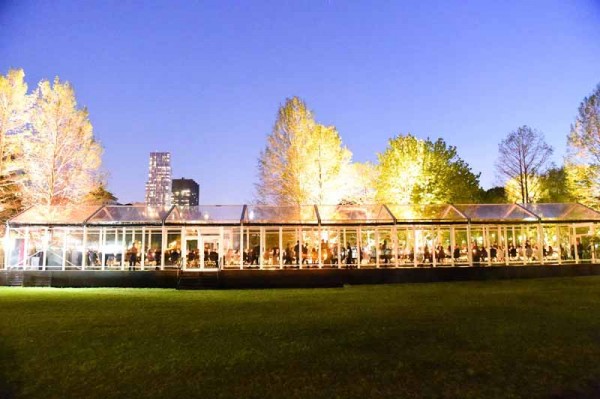 NEW YORK, May 15, 2015/ — To celebrate the unveiling of Drifting in Daylight, a dynamic springtime art exhibition in New York City's Central Park presented by leading public art organization Creative Time, and Central Park Conservancy, Calvin Klein Collection hosted a intimate dinner last evening lauding the exposition.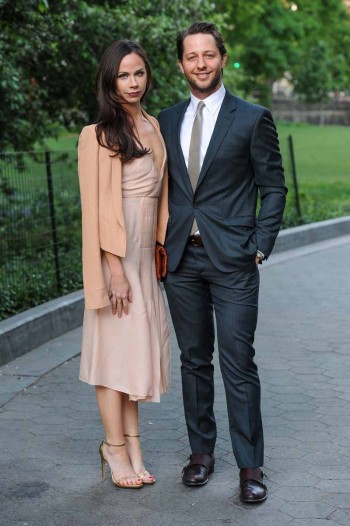 The private event was hosted by Calvin Klein Collection's Creative Directors, Francisco Costa and Italo Zucchelli, along with Anne Pasternak, President and Artistic Director of Creative Time; Inez Van Lamsweerde and Vinoodh Matadin; Laure Heriard Dubreuil and Aaron Young; Lauren and Andrés Santo Domingo; Vanessa Traina Snow and Max Snow; and Waris Ahluwalia.
The evening began with an outdoor cocktail hour, during which guests were able to view the whimsical artwork S.S. Hangover – a meandering musical fishing boat by artist Ragnar Kjartansson¬ and one of the exhibition's works – as it sailed in an infinite loop around the Harlem Meer.
A brass sextet band performed an original melody onboard the boat throughout cocktails. Guests were also able to experience Spencer Finch's Sunset (Central Park), a truck that harnesses solar power and distills the colors of the Central Park sunset into soft-serve ice cream; and were treated to a special dance performance by Lauri Stallings and the glo movement artists.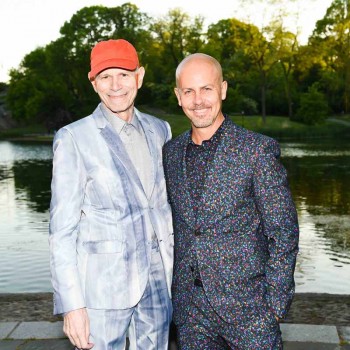 Following cocktails, an intimate, candlelit dinner was held in a custom greenhouse overlooking the Meer, and guests enjoyed a special DJ set by Jamie xx as they dined.
For the evening, those wardrobed in Calvin Klein Collection included Ms. Pasternak, Ms. Dubreuil, Ms. Snow, Mr. Ahluwalia, Marisa Tomei, Karlie Kloss, Joan Smalls, Daisy Lowe, Laura Love, Harley Viera Newton, Barbara Bush, Charles Atlas, Kehinde Wiley, Anh Duong, Hope Atherton, Olympia Scarry, Derek Blasberg, Giovanna Battaglia, Sofia Sanchez de Betak, Sarah Hoover, Sheryl Schwartz and Lisa Marie Fernandez. Each of the women's looks was designed by Mr. Costa, and each of the men's looks was designed by Mr. Zucchelli.
Other notable guests in attendance included Tom Sachs, Thelma Golden, David Hallberg, Hamish Bowles and Jamie Tisch.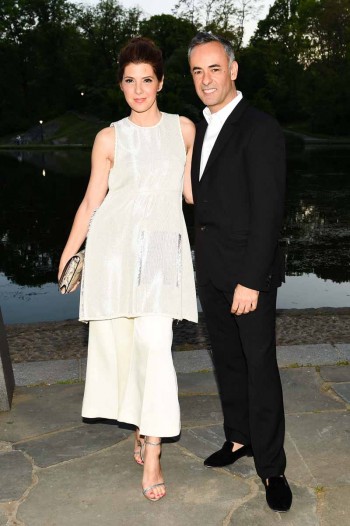 Drifting in Daylight, a dreamy springtime pathway of art winding through the world's most iconic park, officially opens to the public on Friday, May 15th. As the centerpiece of Central Park Conservancy's 35th Anniversary celebration, this free public exhibition aims to draw visitors into the park's beautiful North end, much of which has been expertly restored by the Conservancy.
Co-curated by Cara Starke and Nato Thompson, the six-weekend show will tempt visitors to transcend their busy lives, losing themselves along a playful trail of sensory experiences. The exhibition runs on Fridays and Saturdays from 12 – 6pm until June 20th.
Artists participating in Drifting in Daylight – including Mr. Finch, Ms. Stallings, Mr. Kjartansson, Marc Bamuthi Joseph, Alicia Framis, Nina Katchadourian, David Levine and Karyn Olivier – will invite guests to explore Northern Central Park landscape features such as the Harlem Meer, Great Hill, and Conservatory Gardens. The exhibition sets sail from the lakeside Dana Discovery Center, set atop the park's Northeastern Harlem Meer near the corner of 110th Street and the world-famous Fifth Avenue.
Drifting in Daylight: Art in Central Park will exhibit works of art within one of the world's masterpieces of landscape architecture. This performative, interactive, and sculptural outdoor group exhibition will inspire the park's visitors to dream in public. Expect unexpected twists that harmoniously engage this "Adirondacks for the everyday person," while celebrating Frederick Law Olmsted's and Calvert Vaux's groundbreaking design.
IMAGE CREDITS:© 2015 Billy Farrell/BFAnyc.com – OR – © 2015 Neil Rasmus/BFAnyc.com, courtesy of Calvin Klein Collection