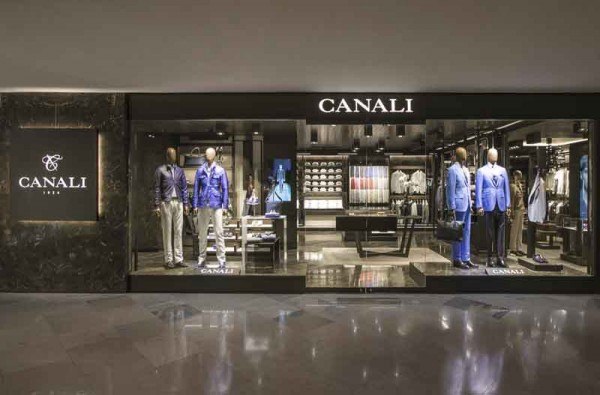 MILAN, May 15, 2014/ — Last month, Canali expanded its reach in the Orient with the opening of its latest boutique in the upscale Pacific Place mall in Hong Kong.
Measuring 180 square meters, the new Canali location follows the new concept store for the brand. With 1930s as the main inspiration, the new boutique has been divided into two thematic areas – the formal collection and the casual/relaxed area.
This distinct division is enforced by the use of marble on one side and the use of carpet and crystal on the other side. Still, the customers experience is the same – great customer service with an atmosphere of shopping in private.