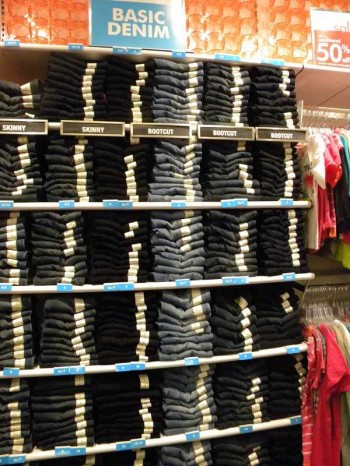 Just in time for spring, The Children's Place outpost at the Galleria Dallas re-opened March 25, 2014 to the delight of parents and kids who are both ready for their spring and Easter wardrobe.
Fresh from several months' long retrofit and renovation, the updated Galleria Dallas location is a visual merchandiser's dream come true which translates to a shopper's paradise.
From the placement of nesting tables to color blocking of displayed merchandise, nothing was left to chance. The Spring merchandise (seasonal) was front and center with easy access. Parents and children are immediately given a barrage of choices the moment they enter the store.
But, it is just part of the story. The basics are on the wall. Jeans and everyday wear are prominently displayed on wall racks or folded nicely complete with sizes signage in pigeonholes.
There is an atmosphere is airiness. And with bright colors and light, there is also a feeling of fun!
Galleria Dallas
13350 Dallas Parkway
Dallas, TX, 75240
Tel: (972) 980-7618