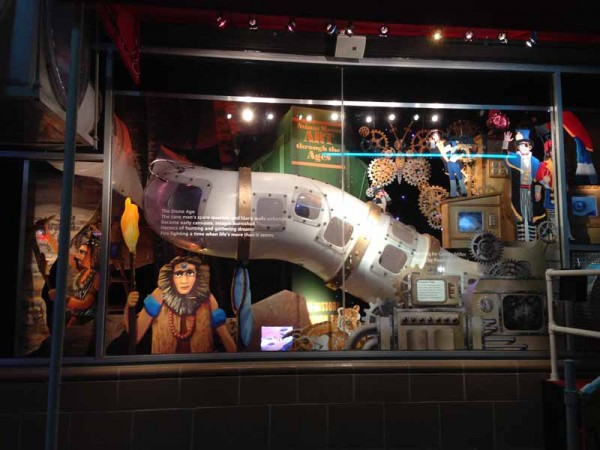 DALLAS, Dec 9, 2013/ — The Tube store windows is relatively a new Neiman Marcus tradition wherein the Main and Ervay Street store windows are connected via a tube wherein children (and sometimes adults) travel.
Because of the way it is designed, sometimes, the tube traveler becomes part of the window display as he or she traverses the next tube.
For 2013, the theme is TIME TUBE wherein world history is told via the store windows. It begins with ancient Egypt and ends in the 20th century.
Location: Neiman Marcus Square Downtown Dallas
Date: December 4, 2013
Photos by Mari Davis