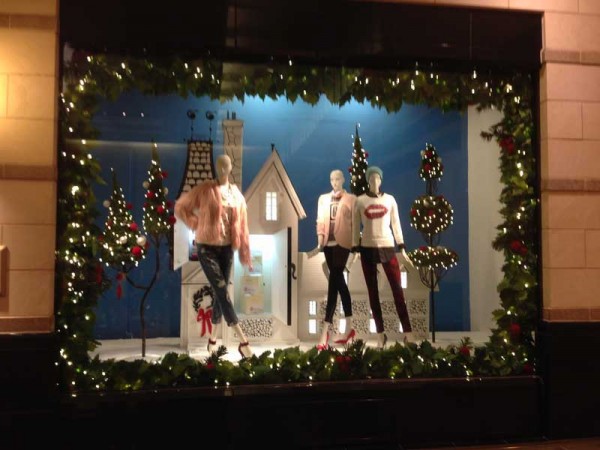 DALLAS, Nov 29, 2013/ — After announcing on their store windows that they will be closed on Thanksgiving (a great move, if you ask me), Nordstrom's store windows changed overnight for Black Friday.
I've always admired Nordstrom's store windows and this set did not disappoint. A city scene (the backdrop looks like brownstones) makes you think of home for Christmas though this is not the traditional single family home we always associate for the holidays.
The rule of three was observed – three mannequins, three distinct looks!
Location: Northpark Center Dallas
Date: Nov 29, 2013
Photo by Mari Davis