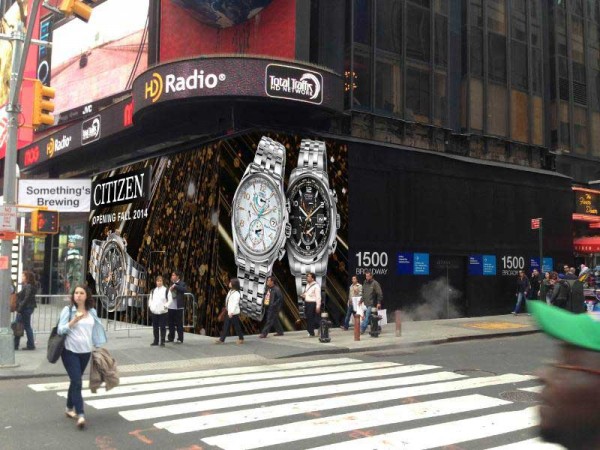 There is a time for everything! And for Citizen Watch Company, it is time for it to have its global flagship store in Times Square in New York City.
To be located at 1500 Broadway, this will be the first Citizen Watch global retail concept store in North America. Citizen has hired New York based architectural firm Mapos LLC to design the store with the opening planned for November of this year.
With an expected 1,300 square feet of retail space, the new flagship store will give ample space to feature Citizen's full range of offerings, from watches with its groundbreaking Eco- Drive Satellite Wave technology; to its sport enthusiast's Promaster Series for diving and hiking; to the stylish new collections of women's watches, set with diamonds. The store will be designed to enhance consumer appreciation for the brand on a grand scale.
CITIZEN holds the leading position in the mid-priced watch market in the United States, setting itself apart from its competitors with its ecologically friendly Eco-Drive technology. Utilizing the power of light, Citizen Eco-Drive technology converts light into stored energy to power a watch for at least six months, even in the dark. Fueled by light. Any light. A watch that never needs a battery.