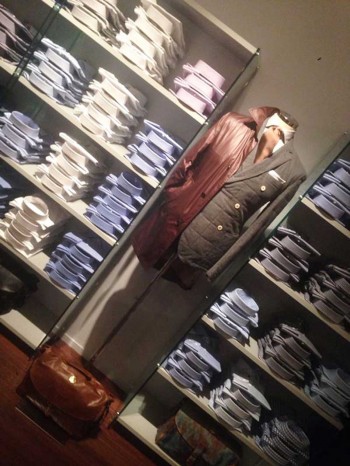 Last February 2014, just in time for London Fashion Week, Italian designer Domenico Vacca opened his first store in the UK, in the chic fashion district of Mayfair in London at 18 Davies Street.
Measuring 2,000 square feet on two levels, The Domenico Vacca boutique sits across from C London (Cipriani) restaurant on one of the most fashionable streets in the city between the Coleridge's and the Connaught Hotels and steps from Mount Street and Bond Street, features a contemporary décor with sleek furniture in steel and glass, Eero Saarinen pedestal tables, Ludwig Mies van Der Rohe Barcelona chairs and very "cool" Hiroshi Kawano' Bloom ceiling lights.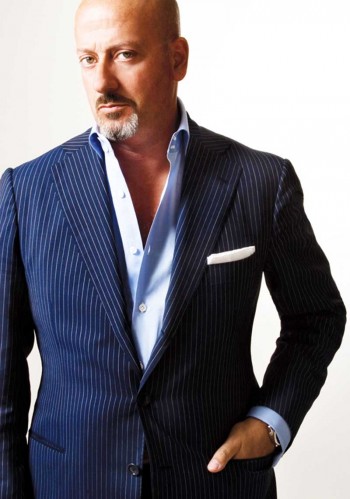 "I love London! For me, Savile Row has been a great inspiration for many years. The competition between British and Italian tailoring specially in the men's sartorial world, has been always exciting and motivational for me"- says Domenico Vacca.
"Now that Savile Row, unfortunately, has lost its focus and very few tailors are left, we thought it was the perfect time to bring our style, flair, designs and craftsmanship to London", Mr. Vacca added.
Domenico Vacca, referred to by the Italian press as "The Ferrari of Clothing" for the high level of quality of his men's and women's clothing and accessories collections, has been searching for quite some time for the right home in London.
"We can now meet our London clients in our boutique, not only during our trunk shows in London as we did in the past. They have been asking us for years to open a store in London, the time has arrived. We are thrilled to have a presence in such an international and vibrant city." – says Domenico Vacca.
Born in Italy, Vacca's family was for decades deeply rooted in the craft of fashion. In 2002, Vacca launched his own label bringing a sartorial trend to the fashion world.
He was recognized twice by the prestigious Robb Report Magazine, with the Award for Best Italian Collection in their annual Best of the Best issue. Best Life Magazine recognized the Domenico Vacca tie collection as the finest in the world.
Domenico Vacca has presently a network of nine boutiques around the world: New York (Fifth Avenue) Beverly Hills, Miami, Palm Beach, Mayakoba in Mexico, Doha, Milan (soon) and now London.
DOMENICO VACCA BOUTIQUE
18 Davies Street
London W1K3DS
Tel: +44 20 7493 0530
Open: Monday-Saturday: 10 am-7 pm;
Closed: Sunday
www.domenicovacca.com