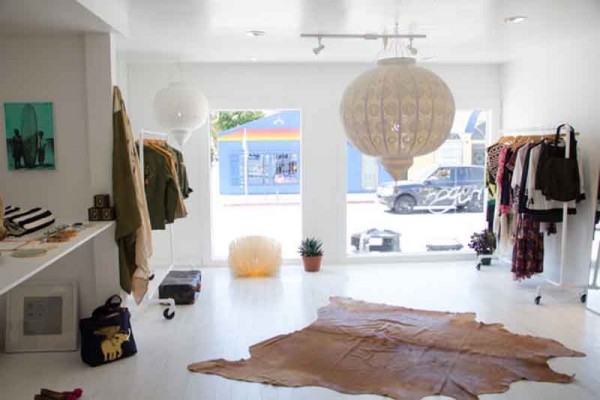 Figue, the bohemian lifestyle collection founded by Stephanie von Watzdorf, opened its Los Angeles pop-up store on May 14, 2014 and thus marking the New York-based label foray into the West Coast.
Located on Abbot Kinney Boulevard in Venice, California, the 1300 square-foot store will be open daily from 11:00 AM to 7:00 PM. It will offer customers an array of RTW, handbags, shoes, jewelry and small leather goods as well as handpicked lifestyle products that embody Figue's international gypsy spirit with a touch of the jetset.
Core items include a curated assortment of limited-edition accessories sourced from Stephanie's extensive travels, along with hand-embroidered kaftans, tunics and dresses in colorful global prints and one-of-a-kind hand-embellised military jackets.
Designed and accessorized by Stephanie herself, the store's interior will reflect Figue's unique global aesthetic and Stephanie's love of travel, incorporation Moroccan and European elements such as Moorish arches, filigree lanterns and Berber wedding blankets.
Popping up on one of the most colorful streets in Los Angeles, Stephanie says, "Abbot Kinney Boulevard seems like a perfect entry for Figue. I love the beach vibe, and the mix of eclectic, high and low-end stores with food trucks and delicious restaurants."
I believe Figue's style lends itself well to the California lifestyle – easy, comfortable, bohemian and colorful, "Stephanie concluded.
Figue launched October 2012 and is currently available at Figue.com. Figue's flagship boutique is located at 268 Elizabeth Street in NoLiTa.
FIGUE – LOS ANGELES
1301 Abbot Kinney Blvd
Venice, CA 90291
310.452.2959