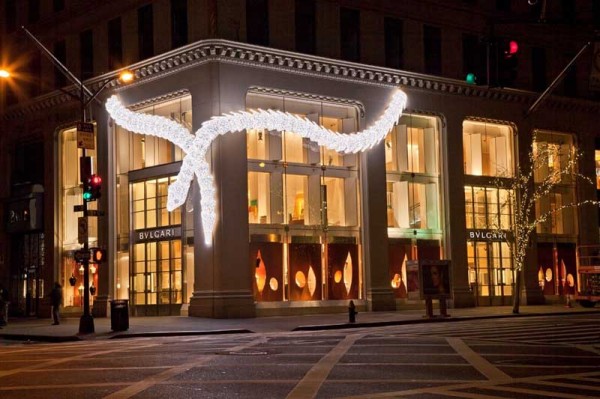 For its holiday decoration for Christmas 2013, Bulgari lit up New York's Fifth Avenue for the second year in a row with a majestic installation: a luminous serpent of 200 feet wrapping around its flagship store at the corner of 57th Street.
The Italian maison's iconic symbol of haute jewelry has inspired a remarkable Christmas decoration and Year-of-the-Snake celebration with striking visual impact.
The significant structure was in the shape of the famous Serpenti diamond necklace: its surface is composed of more than 52 iridescent scales, each one more than three feet tall and illuminated with thousands of LED lights.