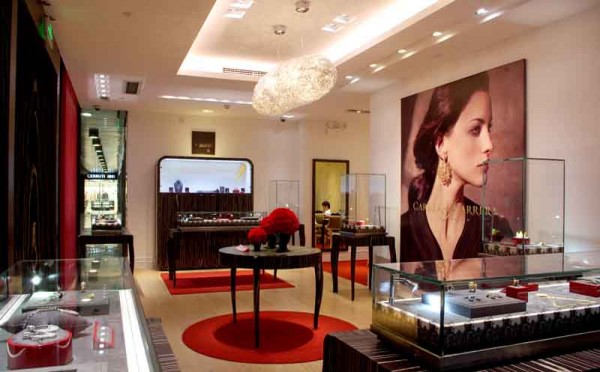 With the opening of the then new boutique in Beijing in June 2013, Carrera y Carrera continued its international expansion as it marked another milestone in the company's global development being present in more than 40 countries.
The Beijing boutique has over 60 square meters of floor space and includes a large VIP reception area for its most exclusive clients. It also boasts a reproduction of a traditional workbench, symbol of the magnificent gold craftsmanship of the company.
Carrera y Carrera, the international Spanish jewelry firm renowned for its exquisite designs and considered one of the most prestigious in the world, have a privileged location in the impressive Parkview Green Shopping Center located in the Chaoyang district, home to more than 60% of the commercial agencies and leading global companies in Beijing.