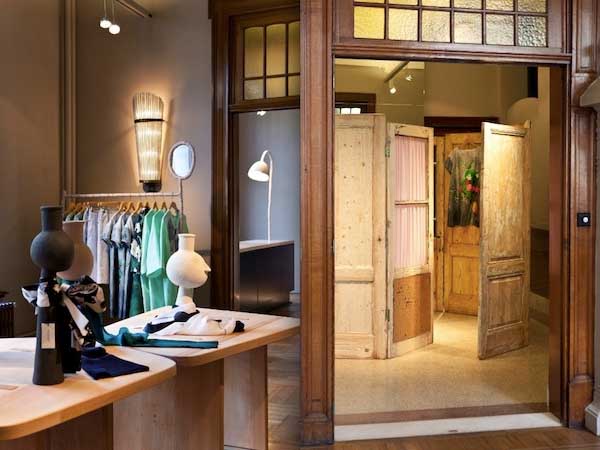 For FlashbackFriday, we revisit Antwerp when Belgian fashion designer Dirk Van Saene opened DVS, a new multibrand boutique in the heart of Antwerp's fashion district.
Furthering Van Saene's 30 year legacy in the evolution of Belgian avant-garde fashion, DVS extended his design universe into a physical space, with a not to his love of 'haute couture' and the refinement of a traditional boutique.
DVS offers women's and men's collections that celebrate the best of independent Belgian talent, including Dirk's eponymous collection, collections by Walter Van Beirendonck, Frieda Degeyter, Sofie d'Hoore, Monsieur Maison and the first garments signaling Veronique Branquinho's return to fashion.
The first floor boutique sits above Coccodrillo Ladies Boutique, and features a modular interior highlighted by exceptional furniture pieces by the Dutch designer Maarten Baas.