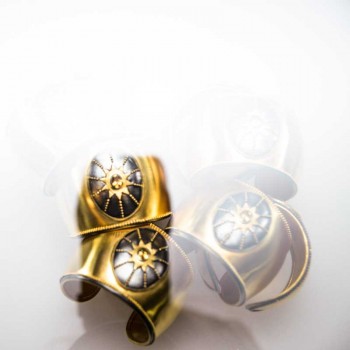 #FF: It's Flashback Friday and we have the Satya Jewelry opening its new flagship boutique on November 21, 2013 at the Time Warner Center in New York City. The evening was hosted Satya Scainetti, founder and CEO of SATYA Jewelry together with Atlanta de Cadenet Taylor and featured music by Chelsea Leyland.
The Satya Jewelry flagship unveiled the new store concept that is currently rolling out in Satya stores this 2014.
This is the jeweler's fifth retail store boasting prime retail space. This is also its 10th Anniversary baby, the store opening a reflection of the atelier's continued growth and success in both jewelry and philanthropy.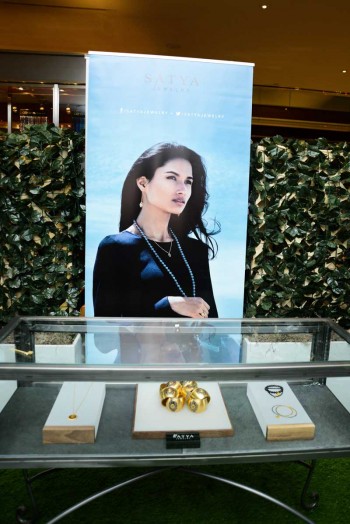 Satya Scainetti, founder and CEO of SATYA Jewelry and the SATYA Foundation, is a humanitarian, yogi and Reiki healer, devoted to giving back to the community. Satya and her business partner, Beth Torstrick, founded SATYA Jewelry on the ideals of truth and enlightenment, with each piece speaking to the customer's personal journey.
Every stone in the collection is handpicked with symbol designs that are handcrafted in New York. Key pieces from the line include stretch bracelets, meant to be worn on their own or layered, and the Mala prayer beads that come in a range of colors.
The new flagship boutique reflects Satya's journey, evoking a soothing and inviting atmosphere amidst rich oak shelving and display tables, elegant lighting, and beautiful symbolic sculptures. The store is designed to be a boutique destination, providing customers with a refined shopping experience and exemplary service.
Upon entering the boutique, customers are invited to connect with their inner beings, stimulated by the meaning behind each piece of SATYA jewelry.
SATYA's handcrafted genuine and mindful jewelry is created for unbound explorers fearlessly embracing continual change. Designed for the journey, a SATYA piece empowers adventurers to inspire and be inspired by the world. Crafted with semi-precious stones, fine materials and symbolic shapes, SATYA unveils the unique meaning hidden in every handmade piece.
SATYA jewelry is sold through their website, www.satyajewelry.com, New York and London retail stores and more than 350 boutiques internationally.