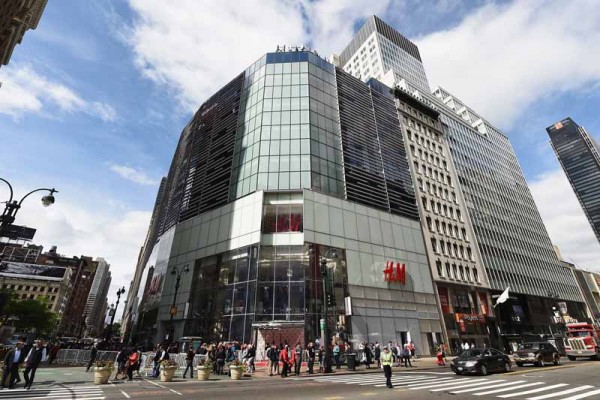 Measuring 63,000 square feet, the newest H&M flagship store located at One Herald Square in New York City also happens to be the biggest retail store for the brand.
Opening its door to the public on May 20, 2015, the new location wraps around 33rd Street, 34th Street and 6th Avenue and features an exciting custom illuminated store front.
"Herald Square is one of the most dynamic shopping destinations in the world," said Daniel Kulle, U.S. President for H&M.
"It's a significant retail hub that draws millions of New Yorkers and international visitors each year, and this new store advances our commitment to job growth and expansion in New York City. With the achievement of such a tremendous milestone, we are overjoyed to have an exemplary talent like John Legend cut the ribbon and perform," Mr. Kulle added.
Additional features include a special shoe department for ladies and men, H&M Home Collection department, a custom-designed 35 ft. modern glass façade with LCD screen, mirror and terrazzo tile details, as well as an approximately 30 ft. high atrium on the second level.
H&M was established in Sweden in 1947. Today there are 363 stores in the U.S. and approximately 3,200 stores in 58 markets worldwide. H&M at One Herald Square is the 13th store in Manhattan, employing over 1,400 people.
Photos courtesy of H&M