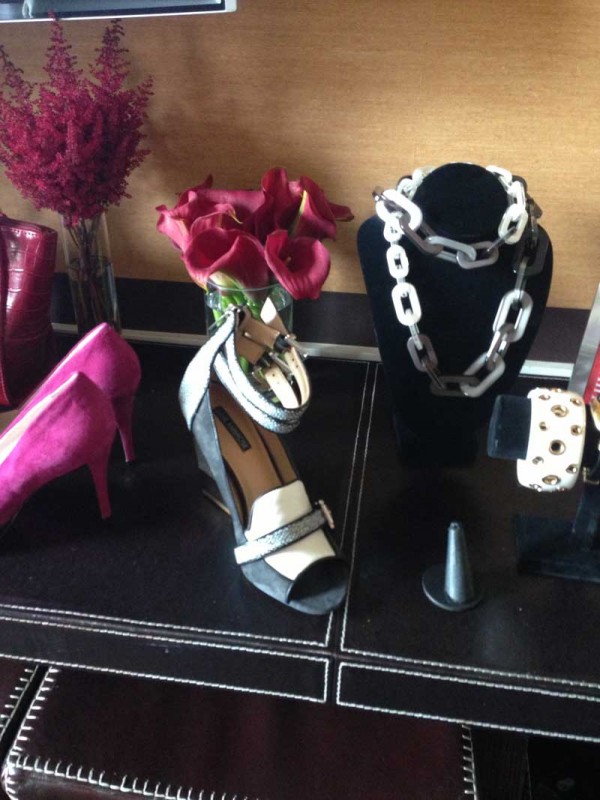 DALLAS, Nov 4, 2013/ — The visit to the HSN Suite was part of our coverage of New York Fashion Week Spring 2014 season last September but these photos were not published because we were more focused on the personalities and the designers during that time.
I decided to put it here because Visual Merchandisers and/or window dressers can actually think of being stylists as a career path. By nature, window dressers are stylists. After all, they have to choose what to display and put together the look. It is an organic part of the job.
Looking at the HSN suite at the Empire Hotel, if I did not mention that this is actually a hotel room, many will think that this is actually a boutique.
Location: Empire Hotel, New York City
Date: September 9, 2013
Photo by Mari Davis