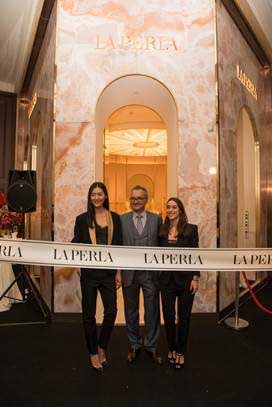 The La Perla Boutique at Harbour City in Hong Kong celebrates its new image with an exclusive cocktail party on April 25, 2014. The La Perla Boutique at Venetian Resort in Macao was unveiled just one day later.
Super model Liu Wen, who is one of the faces of the La Perla S/S 2014 campaign, and La Perla Asia Pacific Managing Director Ms. Chiara Scaglia attended the events.
The new design for the La Perla boutiques is the result of the work of architect Roberto Baciocchi, founder of the internationally renowned architectural studio with its headquarters in Arezzo – Italy. He also took the reins for all of the stores of Prada, Miu Miu and Church's.
The project is clearly inspired by great Italian architecture, and was put together by Baciocchi for La Perla. References to the work of Carlo Scarpa from the Castelvecchio Museum in Verona can be found in the soft, dusty coloured walls dressed in painted fabric, and in the display cases within the store.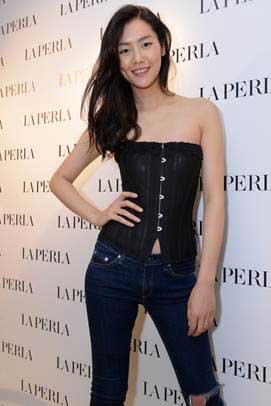 The ultra feminine range of colour shades, from pale blue, through dusky pink to daffodil yellow, plays on the luxurious essentiality of the hexagonal Portuguese marble slabs. Severity and softness are also found where the paving meets the rugs and silk tub armchairs in the same pastel tones as the walls.
The arch is one of the distinctive architectural elements of Italian art and here it becomes a backdrop lined in pink onyx inside each window.
The fitting rooms, featuring amethyst-coloured walls, are defined by backlit tulle panelling, creating a light, mellow and comfortable space. Another surprise is the metal grate feature that recalls ancient confessionals, and a "Service" bell for calling a member of the sales staff.