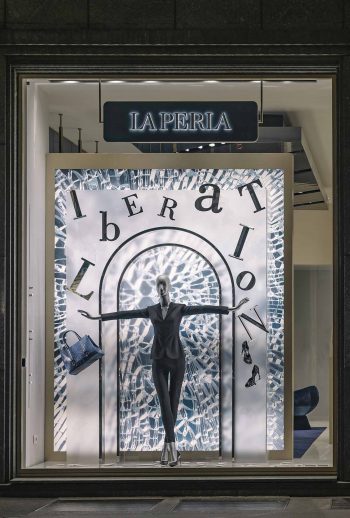 On March 8, 2017, La Perla unveiled its Liberation store windows at its Montenapoleone flagship boutique in Milan to celebrate International Women's Day.
A high concept window, the display celebrates the LIBERATION of every woman from the need to suffer for beauty. Designed by Creative Director Julia Haart, the empowering windows feature scenes of breaking glass and a bra bursting into flames — key concepts from the La Perla Spring/Summer 2017 campaign.
The word "Liberation" takes a leading role, spelling out the brand's goals for female empowerment through fashion. This style revolution, which starts from the body and follows every movement with luxurious stretch materials and expertly crafted forms, is born from the brand's deep understanding of how to enhance and celebrate the female form.
Photos courtesy of La Perla