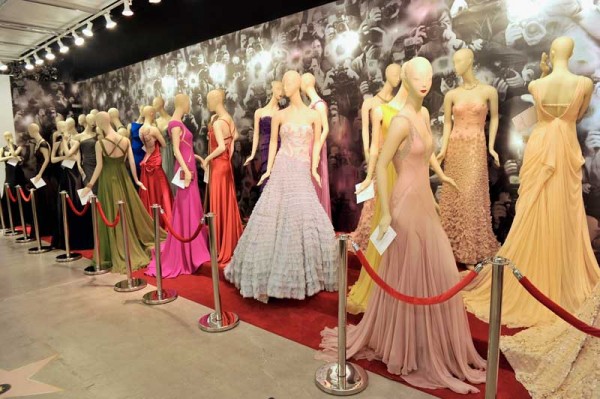 "Living the Bon Chic Life" is a retrospective exhibition presented by BCBGMAXAZRIA, in celebration of the brand's 25th anniversary. Designed to commemorate an important milestone in both company history and the ever-evolving world of fashion, the impressive exhibit of monumental scale takes visitors on an exploratory journey throughout BCBGMAXAZRIA history: 25 years of style.
Location:
BCBGMAXAZRIA Corporate Headquarters
2761 Fruitland Avenue, Vernon, CA 90058
Ribbon Cutting Ceremony: Wednesday, April 30th
Open to Public: Saturday, May 3, 12PM-5PM
Sunday, May 4, 12PM-5PM
Saturday, May 10, 12PM-5PM
Private tours can be scheduled by contacting RSVP@BCBG.com
For Additional Information: www.BonChicBlog.com
THE EXHIBITION: A WALKTHRU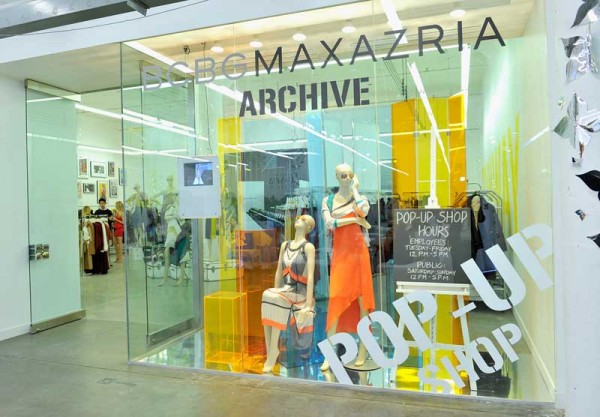 THE TIMELINE
Upon entry, visitors are welcomed by a collection of moments that have shaped the vision of the company since its inception in 1989.
DESIGN PROCESS…LIFECYCLE OF A DRESS
Next, guests are given a rare look inside a design studio and taken through the creative process and "making of" a dress: from design inception, to meticulous construction.
CAMPAIGN HISTORY
Attendees then encounter an inspirational collection of exquisite advertising campaigns, created over the years in partnership with esteemed visionaries such as Patrick Demarchelier, Paolo Roversi and Camilla Akrans, featuring timeless beauties such as, Jessica Stam, Eva Herzigova and Charlize Theron.
RED CARPET HALL
Upon next turn, guests step out onto the red carpet and through a special homage to the many memorable Max Azria Atelier creations worn by Hollywood's elite; from Angelina Jolie, Alicia Keys and Halle Berry, to Sharon Stone, Carrie Underwood and Beyoncé.
THE DEDICATED COLLECTION INSTALLATIONS
Succeeding, room by room guests travel through a beautifully curated archive of house favorites from each of the company's distinctly unique and celebrated collections: BCBGMAXAZRIA Runway, Herve Leger by Max Azria and BCBGeneration.
BCBGMAXAZRIA Runway: individual, chic, timeless, versatile, elegant, lifestyle
Herve Leger by Max Azria: powerful, dynamic, glamorous, sensual, iconic, couture, exclusive
BCBGeneration: energetic, free, youthful, spontaneous, cool, spirited, feminine
RUNWAY ARCHIVE POP-UP
The finale: guests are welcomed into a special-edition shopping experience with the unique opportunity to shop archival runway collections at seventy percent off original retail prices. For those unable to attend the exhibition, select styles will also be available beginning April 30th for purchase at www.bcbg.com/archive.