At the Chrome Hearts West Village store at 42 Bethune Street,  fashion-forward leaders gathered to celebrate a pop-up unlike any other. The "Temporary Residency"—a name given to the short-term space by Louis Vuitton Artistic Director of Men's Collections, Virgil Abloh—is celebrating the designer's first collection with the house, Spring/Summer 2019.
In the industrial space, guests sipped Ruinart champagne while thumbing through the new line of ready-to-wear, shoes, leather goods, and multi-colored accessories. First seen in October during Paris Fashion Week (while gaining attention for it's The Wizard of Oz influences), the new Louis Vuitton collection is officially on sale.
Yesterday, the pop-up opened to the public, and will remain open through January 19. For the special guest who make it inside, expect to see Abloh's new take on some of the house's classics, like orange chain links on Mini Pochette bags, translucent and iridescent materials on the Keepall duffle, and decadent gold hardware on sunglasses like the 1.1 Millionaries.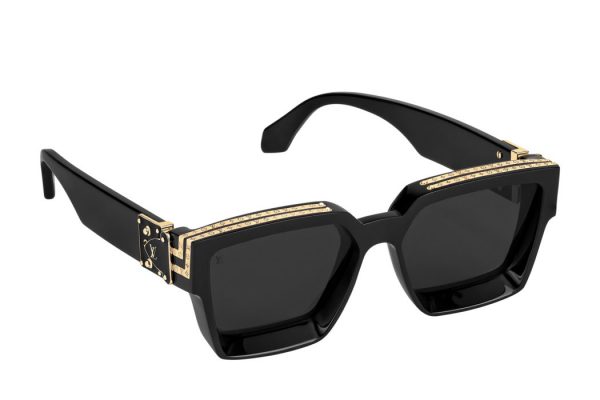 Visitors can also get a first glimpse at some striking new design pieces made collaboratively by Abloh and other creators, like: a full-sized dining table and chair set with the house's moniker print; life-sized model mannequins from the brand's Ideation Studio; and a bench—seemingly snapped in half—made of ebony wood in partnership with Chrome Hearts' co-founder, Richard Stark, that was originally dreamt up many years ago during one of their first meetings.