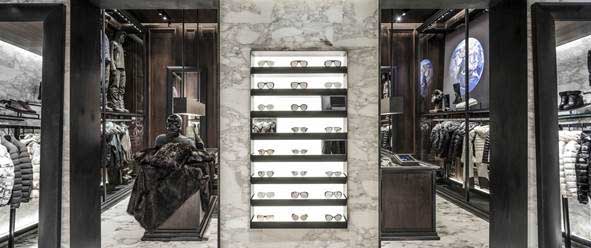 After hitting the world's main capitals, Moncler is opened its first single-brand boutique in São Paulo in January 2014. The store is inside the JK Iguatemi complex: the most sophisticated shopping center in South America, an oasis ofluxury featuring a contemporary design which houses the world's top fashion brands in a surface area covering 400,000 square meters.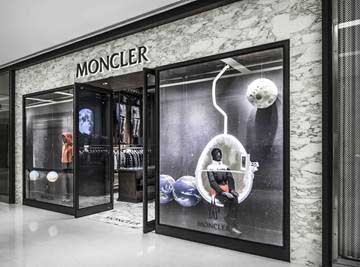 The new Moncler boutique is spread out over a single storey, with a total of 80 square meters. In addition to hosting the Moncler clothing, footwear and accessory ranges for men and women,
it also offers members of the public a selection of garments from Moncler Grenoble, the collection with the highest technological content named after the city of Grenoble, where the brand was first established in 1952.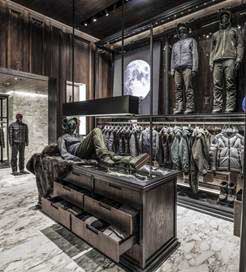 The design of the store was entrusted to the Gilles & Boissier architecture studio which has worked with Moncler for a number of years. Pale Calacatta marble for the floors, glass and metal for the display area and French wood panelling in light chêne fumé wood for walls and ceilings; these are just some of the elements that help set the atmosphere of the boutique in pure "haute montagne" style, in perfect keeping with the Maison's roots.
"We are very proud to be opening this boutique, the first in this vast market which offers enormous potential", said Remo Ruffini, Chairman and Managing Director of Moncler.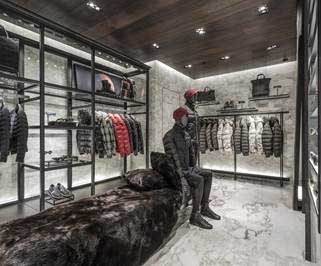 "We always attempt to maintain a close relationship with our consumers, and we invite them to our shops to give them a complete tailor-made experience of the Moncler world. The new boutique in São Paulo offers Brazilian customers access that is more approachable and easy to reach. We firmly believe in this philosophy, and in this specific case it is aimed at one of the fastest-growing and most incisive markets", Mr. Ruffini added.
Originality, creativity, quality, innovation and experimentation – these are the values that underpin the strategy which has marked the success of Moncler, and has helped make it a truly global brand.
Moncler is now a brand with a presence in 66 countries worldwide. It operates chiefly in Italy and in the geographical areas of Europe, Asia, Japan and the Americas, with a distribution network which includes 122 single-brand stores under the Moncler banner.
All the boutiques are located in the most prestigious international shopping avenues, in cities such as Milan, Paris, New York, London, Hong Kong and Tokyo, without forgetting the world's most exclusive Ski Resorts, from Aspen to St. Moritz, Cortina and Courmayeur.
Moncler Boutique
JK Iguatemi
Av. Pres. Juscelino Kubitschek, 2041, Itaim Bibi
São Paulo