Zesty Meyers and Evan Snyderman founded R 20th Century in New York just over 20 years ago. The gallery focused on 20th- and 21st-century design. The duo posed questions about design, and were passionate about promoting the canon and educating collectors.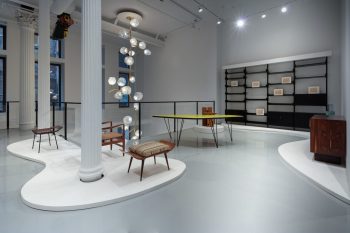 Now known as R & Company now, and Meyers and Snyderman have changed the way furniture and collectibles are perceived in America. They represent some of the biggest names in the field: the Haas Brothers, Wendell Castle, Rogan Gregory, Jeff Zimmerman, and Oscar Niemeyer. They're also supporting up-and-coming talents like Katie Stout and Sebastian Errazuriz.
Since 2000, they've been in Tribeca on Franklin Street, and in 2018 they opened a dynamic second location at 64 White Street. There, they have more exhibition space, installation opportunities provided by a multi-floor atrium, and room to house and open up their extensive library and collection.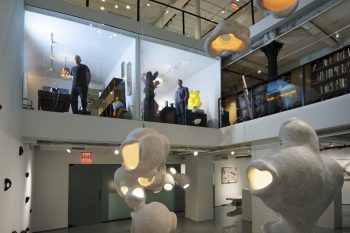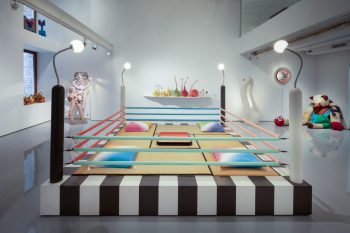 Snyderman and Meyers were always struck by the lack of American design influence on a global scale, and they have worked hard to create a program that is both strong internationally and representative of the great achievements of U.S. makers. They've helped to put American designers on the map and groom a new kind of collector base.