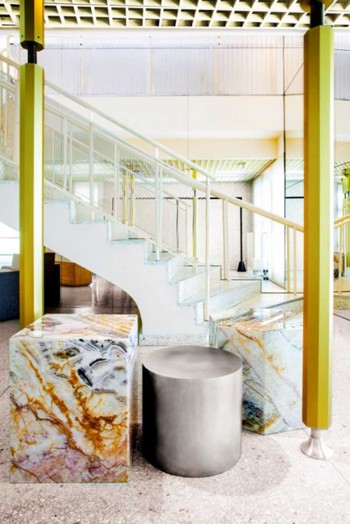 MILAN, Mar 26, 2014/ — Paris-based clothing label Sandro will open its first store in Milan in Via Manzoni 16b with the ribbon cutting scheduled 17 April 2014.
The new store is part of the retail expansion project in Italy, started last year with the opening of the boutique in Via del Babuino in Rome. The new store on Via Manzoni will offer women's apparel and accessories.
The space of over 95 square meters is built according to the traditional architectural style of Sandro boutique. Using a mix of fine materials such as wood and marble, the new boutique features soft colors on the walls and a Venetian floor created for the Milan boutique.
Giving a nod to the Scandinavian minimalist style, unobtrusive LED lighting were used to enhance the design of the ceiling.
The Milan outpost as already mentioned is the second Sandro store in Italy. Two more stores are planned in 2014 and they will be located in Turin and Florence.
MILAN WOMAN BOUTIQUE
Via Manzoni, 16 B – 20121 Milano