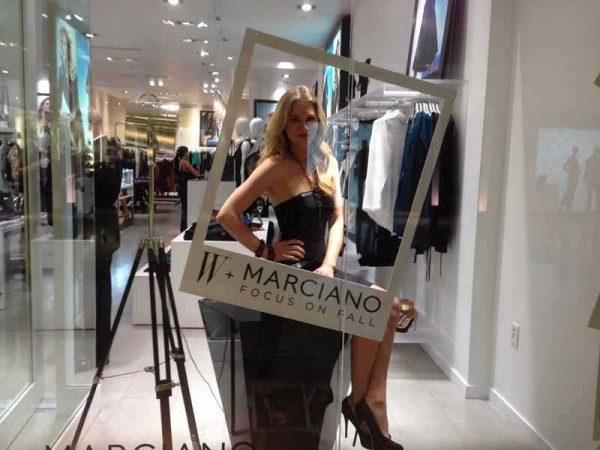 DALLAS, Nov 6, 2013/ — To celebrate the launch of its Fall collection, Marciano used live models instead of mannequins in its store windows. And though the girls really looked good as mannequins and they attracted passersby who also went inside the store, the "models" are just models and not the real living mannequins.
Believe it or not, there are actually models who are trained to be living mannequins, i.e. they can hold their poses and not even blink for a certain amount of time. And those are the true traffic stoppers.
The girls at Marciano are beautiful and are "mannequins" in the French language (translate that to models). But since I have been covering mannequins for the past 10 years, it is hard for me to call them living mannequins.
Location: The Galleria Dallas
Date: September 26, 2013
Photos by Mari Davis