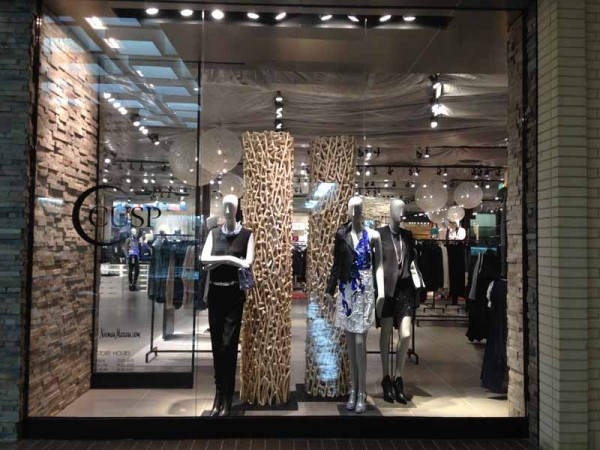 DALLAS, Nov 14, 2013/ — The hub of Preston Hollow, a very exclusive neighborhood in Dallas, Northpark Center is also home to Neiman Marcus. And of course, Neiman Marcus is home of luxury!
Located at the second floor, the denim and casual clothing area attracts a very young crowd. This open back window is not just welcoming; it also gives customers a bird's eye view of what is going on, which happens to be the famous 60% off sale that Saturday, November 9th.
Three white abstract mannequins and two abstract tree trunks has a modern feel to it. And because this is Dallas, though there is that bit of flashiness, it is very restraint and thus modern elegance is communicated.
[MARI DAVIS]
Photo by Mari Davis