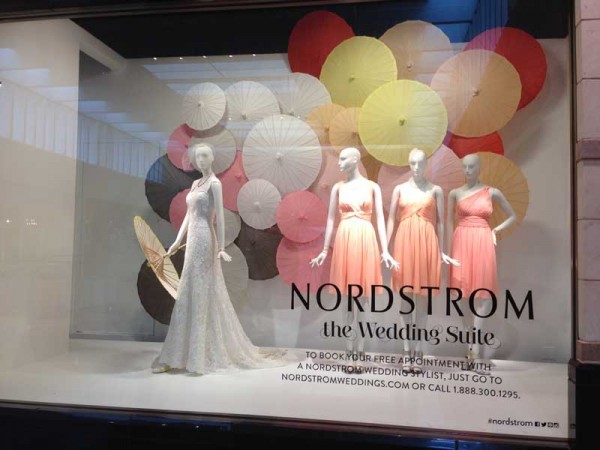 There were three very different window themes at the Nordstrom location in Northpark Center Dallas last January 2014.
First, it's the Pop in @Nordstrom store windows meant to promote Nordstrom's store within a store pop-up shop.
Second, the physical fitness store windows which is a recurring theme for all retailers because most New Year's resolutions include something about physical fitness.
Third, the Wedding Suite store window which promotes Nordstrom's Bridal Shop.