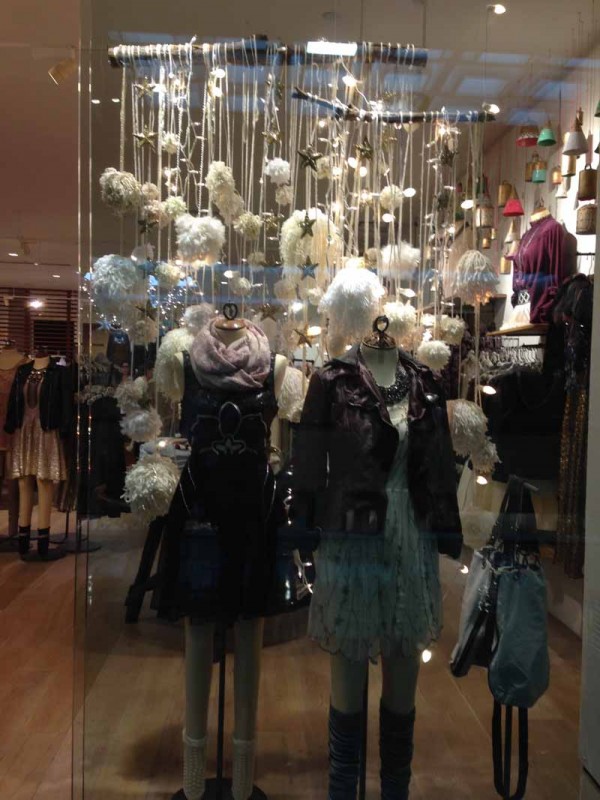 DALLAS, Nov 26, 2013/ — This is embarrassing because for the life of me, I cannot remember the name of the store of this store window. Needless to say, it caught my eye because I took a snapshot.
An open-back window that actually doubles as a floor display, this white and silver Christmas window is meant to attract young adults and twenty-somethings, which by the way is the target market of the store.
Cute without being saccharine!
Location: Northpark Center Dallas
Date: November 20, 2013
Photo by Mari Davis