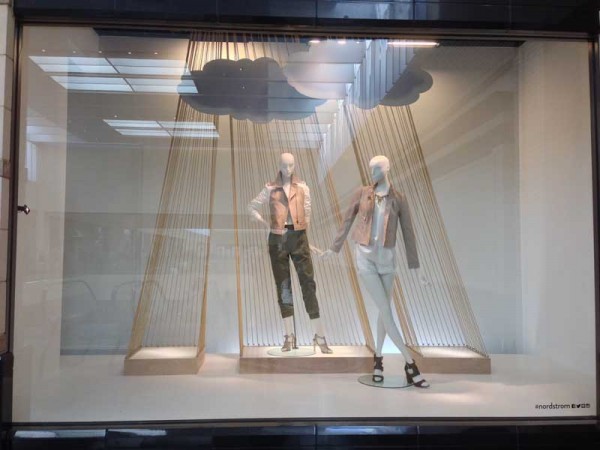 Very creative and graphical store windows by Nordstrom which I have dubbed as April Showers simply because that is just what evoked for me though there is not a drop of water or an umbrella in sight.
Using lines on the glass itself with the center cleared and shaped like the pitch of a roof to show off the mannequin inside, there is no doubt in my mind that it was raining!
The other store window had clouds and then strings were used to denote the rain! I'll just have the photos do the talking from here on.
Location: Nordstrom at Northpark Center Dallas
Date: March 29, 2014
Photos by Mari Davis