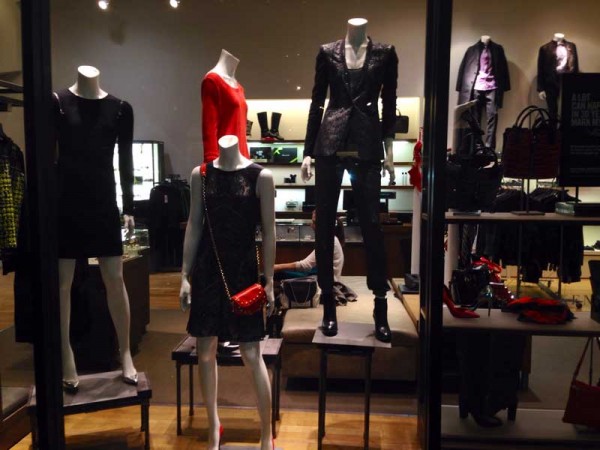 SAN FRANCISCO, Dec 19, 2013/ — More of a floor display than a store window, Kenneth Cole is using headless mannequins to display its winter collection.
In general, people do not like headless mannequins. Even some visual merchandisers do not like them. But using them has advantages and one of them is easy maintenance.
For Kenneth Cole, the label has always been modern and is known to favor headless mannequins over realistic ones.
Location: San Francisco, CA
Date: December 17, 2013
Photo by Kristina Fe