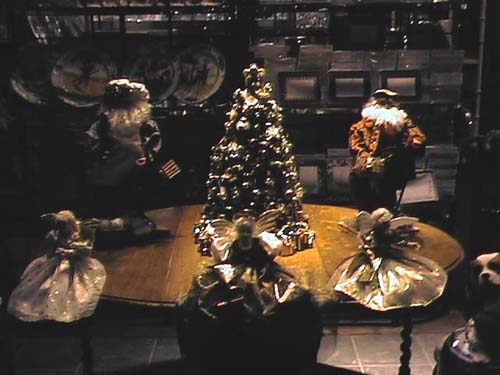 DALLAS, Dec 23, 2013/ —- Looking at these photos brings me back 13 years ago when I bought my first digital camera. It cost me an arm and a leg but the photos have a lot to be desired. These images were taken by that camera.
These might not be the best photos but they still evoke images of a time past. I look at the store windows and realize that some of these stores had left the Galleria Dallas; the most famous of course is Saks Fifth Avenue.
This is a trip to memory lane not just for me but for many who shop at the Galleria Dallas.
Location: Galleria Dallas
Date: December 1999
Photos by Mari Davis