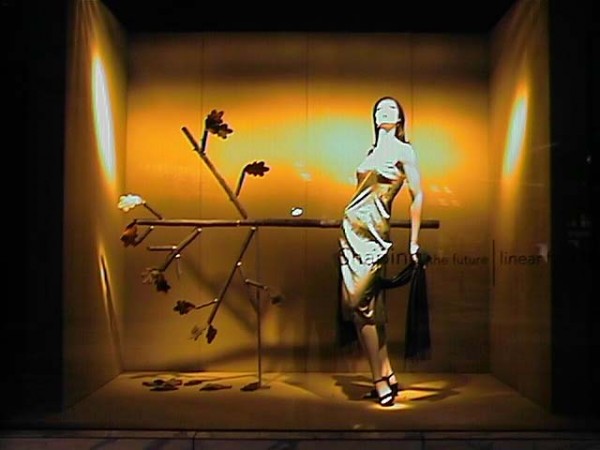 DALLAS, Jan 16, 2014/ — A business trip to Washington D.C. gave me the opportunity to shoot these Nordstrom store windows at the Fashion Center in Pentagon City in Arlington, Virginia.
In 1999, Nordstrom is one of the anchor stores at the Galleria Dallas (it is still there up to today) but it has only two store windows. Hence, when I saw Nordstrom Fashion Center has more than two, it was a sight for sore eyes.
Entitled, "Shaping the Future", these fall store windows play on the shapes and colors of the leaves as they propose the rich fall colors for your wardrobe. And visual merchandisers, via the store windows dressed the ladies from head to toe and from day to night.
[MARI DAVIS]
Photos by FashionWindows