Over the last few seasons, for its ArtWall series, Gucci has painted dozens of buildings around the world to celebrate the world of art and more or less famous creatives, from Serbian performance artist Marina Abramović to Spanish artist Ignasi Monreal.
The project continues with the aim of embellishing some locations of the most important cities in the world. This time the protagonists are the images of the Pre-Fall 2019 ad campaign. Like the original shots by Glen Luchford, the murals also immortalize a series of models dressed in garments designed by Alessandro Michele in a very special location: the 7th century BC Sicilian ruins of the temples of the Selinunte Archaeological Park.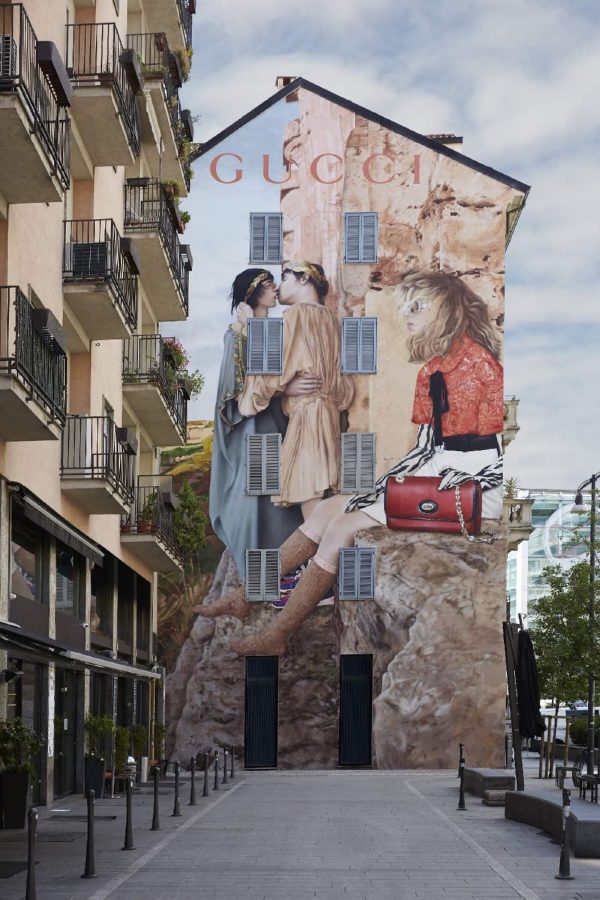 The transformation from photo to painting has the effect of exalting, even more, the same "cultural juxtaposition" between ancient and modern sought after by the concept of the campaign. These contemporary frescoes, a modern version of a Gucci symposium where "friends and lovers meet to discuss philosophical and political issues, read poetry, play music and do sport and dance together" can be seen at Brick Lane in London and Hong Kong, Shanghai, Milan, in the SoHo district of New York and in the Condesa area of Mexico City, where the murals are exhibited for the first time.