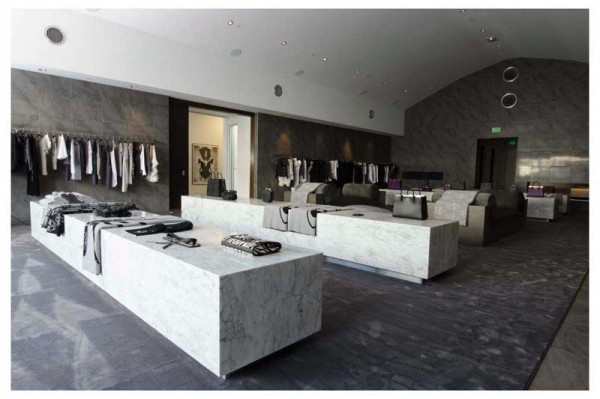 Great news to Thomas Wylde fans! Paula Thomas, founder and creative director of the label has confirmed that the first ever Thomas Wylde flagship store will open its doors in early March 2014.
And true to the label's independent spirit, the flagship is off the beaten path and situated in the industrial environs of the La Cienega Art Gallery District.
On the one hand it is private and discreet, with valet parking, a protected entrance and a secure, architecturally distinctive interior. On the other, it is convenient to both Beverly Hills and LAX.
The much-anticipated flagship launch marks Thomas Wylde's expansion into new design arenas as it will showcase collections of ready-to-wear, shoes, bags and accessories, plus fine jewelry, limited editions and best loved classic pieces
The new Thomas Wylde collection of home furnishings, soft furnishings, cashmere blankets, photography and artwork for purchase or custom orders will also be available at the new flagship boutique.
The flagship also serves as headquarters for an array of Thomas Wylde's VIP membership services including:
Collection previews before market
Monthly on-site events and trunk shows around the world § Exclusive access to one-of-a-kind pieces
Thomas Wylde membership
Mobile service where staff brings whole collections to members' home or office to try on in their own environment
In-person consultation with Paula Thomas by appointment and subject to availability
As part of the flagship program, Thomas Wylde will also be launching a robust e-commerce platform projected for Fall 2014.