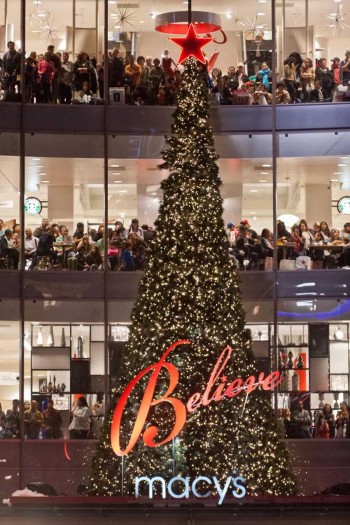 For #ThrowbackThursday, we are looking at Macy's San Francisco Holiday celebration.
Christmas store windows are usually the most anticipated display of the year. And there are so many of them that it is easy to forget one set or one area. Problem is that once the season is over, we move on to the next holiday store windows.
Hence, there really is no other way to present the others except on a Throwback Thursday or a Flashback Friday.
Last November 22, 2013, the Macy's store windows at San Francisco's Union Square were unveiled on the corner of Stockton and O'Farrell Streets by cast members from Steve Silver's Beach Blanket Babylon. Before the windows were unveiled, the De Marillac Academy choir will perform classic holiday songs.
Each year the Windows have a new theme. Holiday 2013 was a new spin on the 2012 Iconic Holiday
Celebration Windows theme, which featured Thanksgiving Day parade floats, Union Square ice skating, and holiday gift giving.