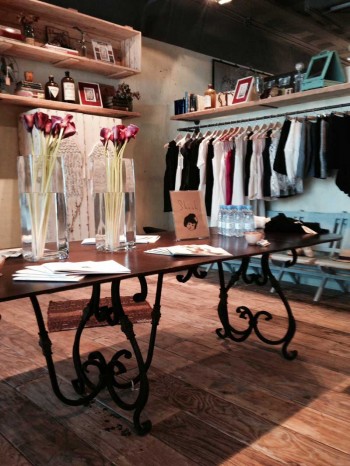 NEW YORK, Apr 7, 2014/ — We are used to pop-up stores; thanks to Rei Kawakubo who invented it and made it fashionable. Though pop-up stores might be the brainchild of the founder and designer of Comme des Garçons, Trickponi took it further by making pop up stores nomadic.
Based in Saudi Arabia, Trickponi, a themed fashion boutique that pops up in the Middle East seasonally. And for the first time ever, it is launching in the U.S. with a five-day retail experience in New York City from April 22-27, 2014.
A fashion showroom, Trickponi represents independent designers and its pop up stores aim to discover, curate and showcase new designers, on a global scale, while exposing consumers to eclectic pieces they wouldn't normally find.
Trickponi's launch in the U.S. will give New Yorkers and visitors alike the first chance at a memorable and legendary fashion experience.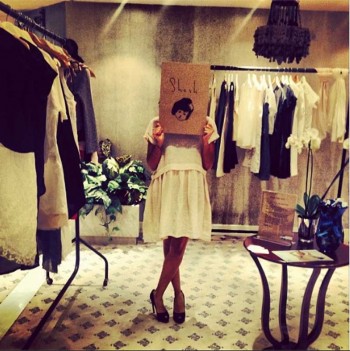 And every Trickponi Pop Up store is memorable. Case in point – the accompanying photos prove it, though it can also be honestly said that the photos do not do the atmosphere created inside the store justice. Each pop up store is unique; the ambiance it gives can only be experienced once.
In keeping with the innovative spirit that come with every one of its pop up store, Trikponi is collaborating with Alexandra Bocon, an interior design industry veteran, for the U.S. launch, which will be located at the Open Gallery Space on Bowery Street, steps away from where New York's creative elite work and play.
In keeping with a modern ethos, the boutique's interior is perfect for inviting Trickponi's clientele to explore a diverse mix of Middle East and U.S.-based fashion designers.
"I'm excited to collaborate with Trickponi in creating an atmosphere that's fun, unique, memorable and most importantly, one that involves in element of surprise for customers from the moment they enter the space," says Alexandra, who has a background in Interior Design from the Fashion Institute of Technology.
Trickponi has long been a passion project of founder and Riyadh native Sara Al-Ajroush, who grew up on New York City's Upper East Side with a penchant for artistic freedom.
Starting off as a Trickponi showroom with two locations in Saudi Arabia, and with an urge to share cultural influence on the fashion industry globally, Sara was limited to the designers they represented, which prompted the launch of Trickponi Pop Up Fashion Boutique across the globe.
"Good fashion, innovation and beautiful design should not be bound by geography," says Sara, who has always had an eye for cultural influence on the fashion industry. "My goal with Trickponi is to showcase designers in unexpected places so that style conscious shoppers from all over the world can expand their fashion horizons."
Trickponi offers an easy way to help designers grow their business, gain exposure and brand awareness, and continuously create connections. For its customers, each Trickponi pop up will bring with it anticipation and excitement to uncover and discover hidden gems.
Trickponi's first-ever U.S. pop up will be held from Tuesday, April 22nd to Sunday, April 27th at The Open Gallery at 355 Bowery (between 3rd and 4th Street), NYC