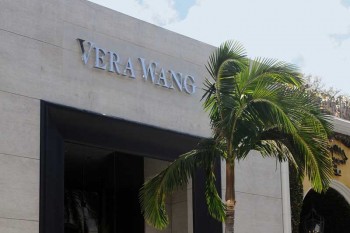 Vera Wang has a new address in the City of Angels: a sprawling 5,500 square feet store located at 428 North Rodeo Drive, Beverly Hills, California.
With 17 outposts including New York City, Chicago, Shanghai, Moscow and Sydney, Vera Wang's latest venture houses her bridal and ready-to-wear collections. Since the Rodeo Drive store has two floors, the RTW collection is featured on the main floor while the bridal collection is displayed on the second floor.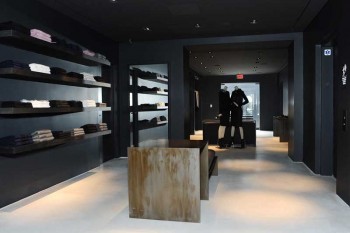 Designed by New York-based architectural firm Sawyer Berson, the space was given a contemporary look with blackened steel fixtures, graphite finishes, matte concrete floors and floating displays. The boutique experience is all about understated elegance, sophistication and modernity.
And with the store not having any windows, there is also a touch of secrecy to the place, an element that Vera Wang likes very much.
"What I was most attracted to [the place] is that there are no windows, which for a retailer is a ballsy thing to do – especially on Rodeo. I wanted a sense of mystery that encouraged people to come in and explore," Vera Wang told WWD.
"I am truly thrilled to have created a new place for our LA fashionistas and fans," she added.
Vera Wang (Rodeo Drive)
428 North Rodeo Drive
Beverly Hills, California 90210
For a complete list of retailers, please visit www.verawang.com
Photos courtesy of Vera Wang