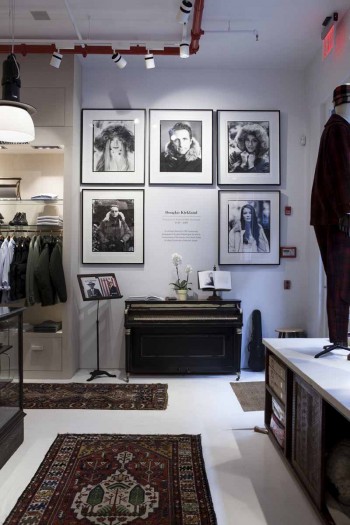 NEW YORK, Sep 26, 2014/ — Iconic lifestyle brand Woolrich John Rich & Bros. opened its first ever flagship store in North America at 125 Wooster Street in New York's SoHo neighborhood.
The two-level standalone retail space will carry men's and women's clothing and accessories from the brand's contemporary collection, Woolrich John Rich & Bros.
It will also feature men' wear from the designer label Woolrich Woolen Mills. The move marks a significant step for the company's international retail expansion, which follows the recent opening of three European stores in Hamburg, Sylt and Prague.
Designed as a contemporary retrospective of the company's 184-year history, the SoHo flagship will display vintage items from the original Pennsylvania mill. Expect to see wool-production tools, swatch cards, catalogues and various garments from the historical Woolrich archive decorating the space.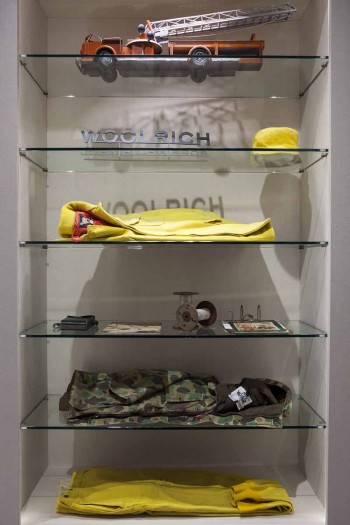 The 1,400-square foot ground floor features antique windows and furniture, recovered from an old hardware store, while the 500-square-foot basement level is designed as a contemporary "Woolrich Men's Club" which will double as an event space.
The ground floor will highlight the Woolrich John Rich & Bros. collection, notably the full range of iconic Arctic Parkas which is finally available in the U.S. for both men and women.
The basement level will house the brands' made-in-America product, including blankets and bags and the Mark McNairy-designed Woolrich Woolen Mills collection.
"We've been talking about bringing our retail concept back home to the U.S. for a long time," said Josh Rich, Woolrich, Inc. executive vice president.
"The brand has performed very successfully in Europe and Asia over the past few decades thanks to our partnership with WP Lavori in Corso, but we've never had a strong retail presence in the U.S. We're moving into to SoHo just as the temperature is dropping, so the timing couldn't be better. Woolrich has been outfitting Americans for more than 180 years and with our ongoing expansion plan, we're poised to be America's favorite outerwear brand for 180 more," continued Josh Rich.
The opening of the SoHo store marks the first steps of the brand's planned expansion in North America and onward to Asia. By 2020, it is projected that Woolrich global store network will reach 50 units, all in major capitals and ski resorts in Asia, Europe and North America and will see new retail locations opening in Aspen, Boston, Chicago, Hamburg and Tokyo beginning in October 2014.
Photos courtesy of Woolrich